yonge piggies (pronounced "young", and then "piggies") brings authentic canadian street meat to hong kong.
with a quality product and a quirky name, we set out to create a lively brand that would capture a witty spin on the street meat concept. the brand is a nod to the retro-style diners of the 50s and 60s, with a modern spin. each hotdog on the menu became a character in the story of yonge piggies. from jalapeno, the spicy hotdog, to beef, the cowboy, we created charismatic pig characters for each unique flavor.
highlighted with trimmings of aluminium, retro red leather details and pinup girls covering the walls, the interior space is designed to combine the friendly atmosphere of an american neighbourhood diner with the in-your-face energy of a contemporary eatery.
branding: substance limited
interior: substance limited in collaboration with nc design & architecture ltd
Identity
Packaging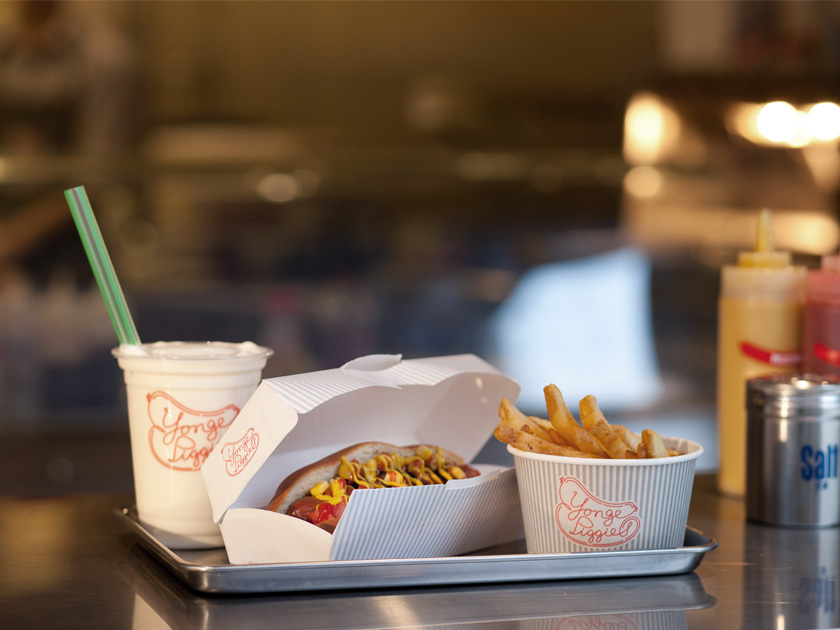 Interior
Digital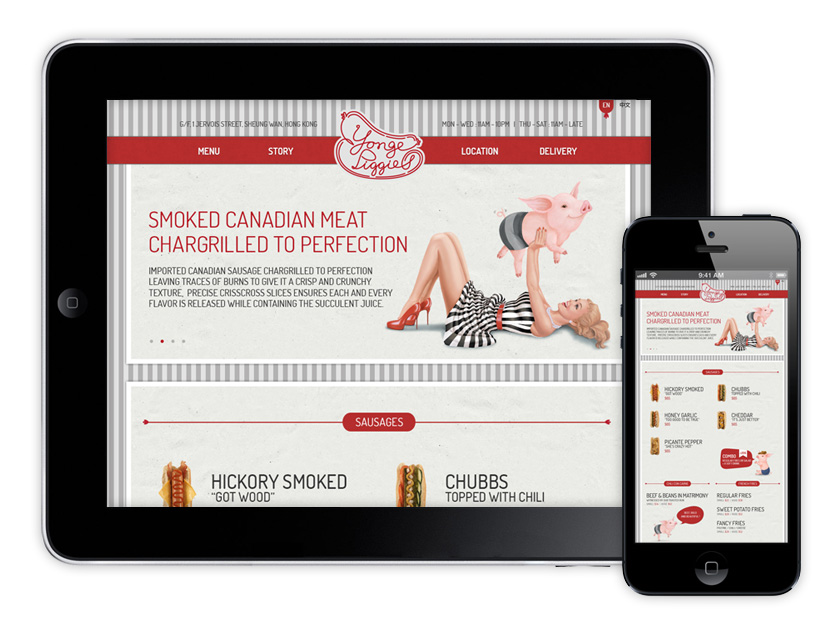 Advertising